Reporting that Delivers Clarity and Transparency
Getting audited will cost your organisation thousands! But what if you already had the reports ready for the auditor? Think of the savings!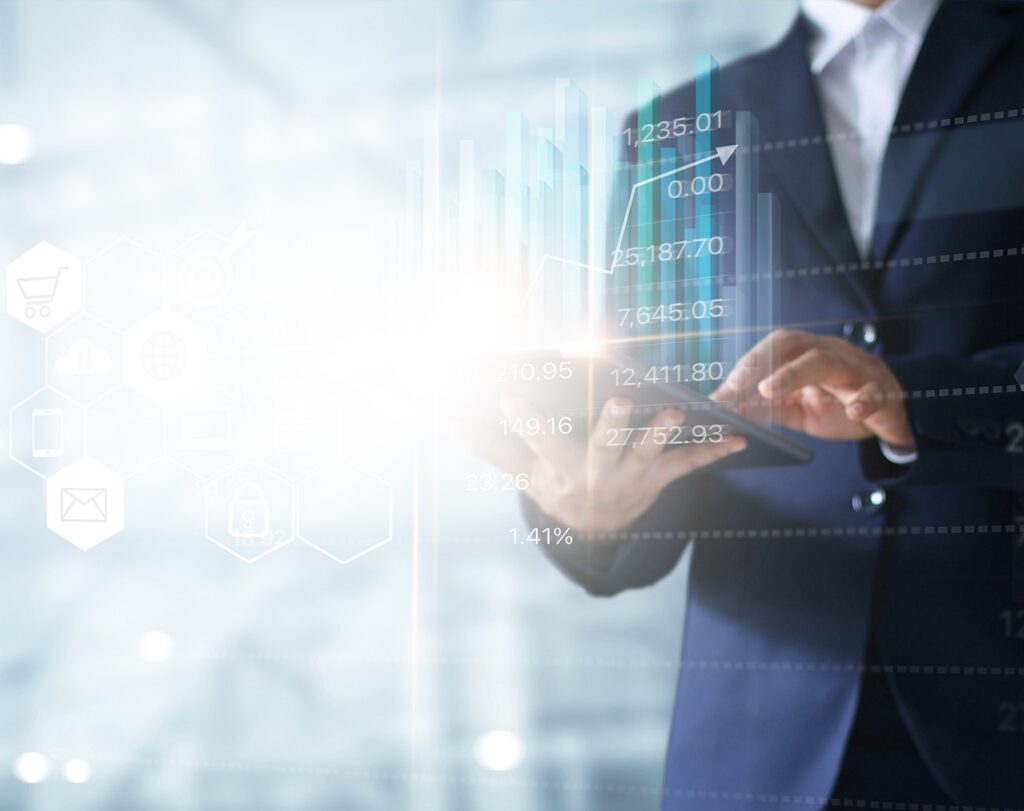 Reporting that Delivers Clarity and Transparency
We understand the importance of accurate and timely reporting. We have the technology and expertise to generate reports that provide valuable insights into your IT environment. Our reporting solutions are customizable, so we can tailor our reports to meet your specific needs. We can generate reports on a monthly basis or as frequently as you require.
On-Site and Remote IT Support in Melbourne
Fully Managed IT Services Package
The fully managed package offered by GI Cloud Solutions provides businesses with comprehensive IT support and maintenance services. With this package, businesses can enjoy proactive management of their IT infrastructure, including network management, software updates, security monitoring, and backup and disaster recovery solutions.
The fully managed package includes expert advice from experienced IT professionals who can guide businesses on hardware and software selection, IT strategy development, and security best practices. This package also provides businesses with enhanced security measures to protect their networks and data from cyber threats, including firewalls, antivirus software, and employee training on security best practices.
With the fully managed package, businesses can rely on predictable costs and fast response times to IT issues, minimizing downtime and improving productivity. This package also includes ongoing performance monitoring and reporting, ensuring that businesses can track the effectiveness of their IT infrastructure and make informed decisions to support their growth and success.
Overall, the fully managed package provides businesses with peace of mind, knowing that their IT infrastructure is being managed proactively by experts. This package helps businesses operate more efficiently, reduce the risk of data loss or security breaches, and achieve their goals in today's digital landscape.
The Benefits of Reporting
Our reporting services cover a range of areas, including:
Compliance reporting: We can prepare your HIPAA, SOX, GLBA, or other major compliance reports on a monthly basis. We can even tell you how you did and put a project plan in place if you are not meeting the relevant requirements. Don't be afraid of an audit, be ready for it!

IT performance reporting: Our IT performance reports provide valuable insights into the health of your IT infrastructure. We can track key performance indicators such as uptime, response time, and network performance, helping you to identify areas for improvement.

Security reporting: Our security reports provide visibility into your security posture, including vulnerabilities, threats, and incidents. We can help you to identify and remediate security issues before they become a problem.

Financial reporting: Our financial reports provide transparency into your IT spend, helping you to optimize your IT budget and ensure that you are getting the most value for your money.
At GICI, we believe that reporting should be easy and hassle-free. That's why we provide a range of reporting options, including automated reports that can be delivered straight to your inbox. Our reports are also easy to understand, with clear visualizations and actionable insights.
If you're ready to take control of your IT environment and gain greater visibility into your IT performance, security, compliance, and finances, contact us today to learn more about our reporting services.
Australian Owned & Operated
Trusted by Australian Reputable
Companies & Organisations