What Would Be The Cost Of Losing Your Critical Data?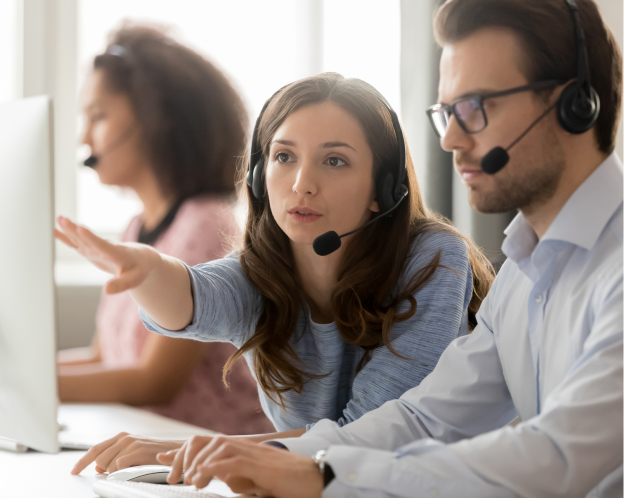 What Would Be The Cost Of Losing Your Critical Data?
Your business data is the lifeblood of your company and the amount you are collecting and storing is growing all the time. Imagine the impact if you lost a day's data, a week's data, a year's data, due to inadequate or infrequent back-up processes. What would happen – could you recover?
A managed backup service from G.I Computer Innovations ensures that all files are automatically backed up as frequently as every 15 minutes if needed. And it will likely cost less than your monthly phone bill. So how much is your data worth?
On-Site and Remote IT Support in Melbourne
Fully Managed IT Services Package
The fully managed package offered by GI Cloud Solutions provides businesses with comprehensive IT support and maintenance services. With this package, businesses can enjoy proactive management of their IT infrastructure, including network management, software updates, security monitoring, and backup and disaster recovery solutions.
The fully managed package includes expert advice from experienced IT professionals who can guide businesses on hardware and software selection, IT strategy development, and security best practices. This package also provides businesses with enhanced security measures to protect their networks and data from cyber threats, including firewalls, antivirus software, and employee training on security best practices.
With the fully managed package, businesses can rely on predictable costs and fast response times to IT issues, minimizing downtime and improving productivity. This package also includes ongoing performance monitoring and reporting, ensuring that businesses can track the effectiveness of their IT infrastructure and make informed decisions to support their growth and success.
Overall, the fully managed package provides businesses with peace of mind, knowing that their IT infrastructure is being managed proactively by experts. This package helps businesses operate more efficiently, reduce the risk of data loss or security breaches, and achieve their goals in today's digital landscape.
Initial Data Assessment and Plan
Monitoring ensures all of the critical network devices that comprise your small business network are healthy and functioning reliably and optimally.
Remote Backup to Cloud
Important files and folders are stored in the cloud in case of critical failure.
Data Centre Replication and Disaster Recovery Planning
Advanced Disaster Recovery options are available to eliminate the risk of data loss and protect your business.
Monitored and Managed by our Network Operations Centre
Our team of NOC engineers work in the background to ensure backups are successful and critical data is protected.
Monthly Backup Capacity and Performance Reporting
Regular reporting demonstrating the effectiveness of the backup solution and ensuring efficient use of resources.
Disk Based Backup Deployment and Configuration
Installation of our enterprise class disk based backup and recovery software.
Detailed Reporting Information
No longer will you be unsure of how well your data is protected. We will provide you with monthly reports that let you know your data is safe!
Total Peace of Mind
Thanks to centralised management and monitoring by our NOC team, you can rest assured that your business data is safe and being handled by experts. Which means you can focus on your business.
Increase Productivity and Decrease Downtime
With our rapid restore capabilities, we will minimise the costs associated with lost productivity and downtime
Safeguard Business Information
Since the solution takes backups in terms of changes, you will be able to recover files – even older revisions.
Low Cost of Ownership
A fully managed data backup and restore solution for the same or less than a capital purchase that you have to manage yourself.
Ensure Business Continuity
Backup your most critical business applications to ensure that you can get quick access to restore systems that would have the most impact to your day-to-day operations if they were down.
Reduce Your Day-to-Day Operating Costs
While most solutions require full backups periodically or in some cases daily, our solution only requires an initial full backup then from that point stores only incremental file changes. Saving you money in storage space, data transfer costs and server load.
The Benefits of Reporting
Our reporting services cover a range of areas, including:
Compliance reporting: We can prepare your HIPAA, SOX, GLBA, or other major compliance reports on a monthly basis. We can even tell you how you did and put a project plan in place if you are not meeting the relevant requirements. Don't be afraid of an audit, be ready for it!

IT performance reporting: Our IT performance reports provide valuable insights into the health of your IT infrastructure. We can track key performance indicators such as uptime, response time, and network performance, helping you to identify areas for improvement.

Security reporting: Our security reports provide visibility into your security posture, including vulnerabilities, threats, and incidents. We can help you to identify and remediate security issues before they become a problem.

Financial reporting: Our financial reports provide transparency into your IT spend, helping you to optimize your IT budget and ensure that you are getting the most value for your money.
At GICI, we believe that reporting should be easy and hassle-free. That's why we provide a range of reporting options, including automated reports that can be delivered straight to your inbox. Our reports are also easy to understand, with clear visualizations and actionable insights.
If you're ready to take control of your IT environment and gain greater visibility into your IT performance, security, compliance, and finances, contact us today to learn more about our reporting services.
Australian Owned & Operated
Trusted by Australian Reputable
Companies & Organisations