On-Site and Remote Managed IT Support for Business
Comprehensive solutions to customers looking to streamline their business operations and improve efficiencies. We work both On-Site in Melbourne and Remotely.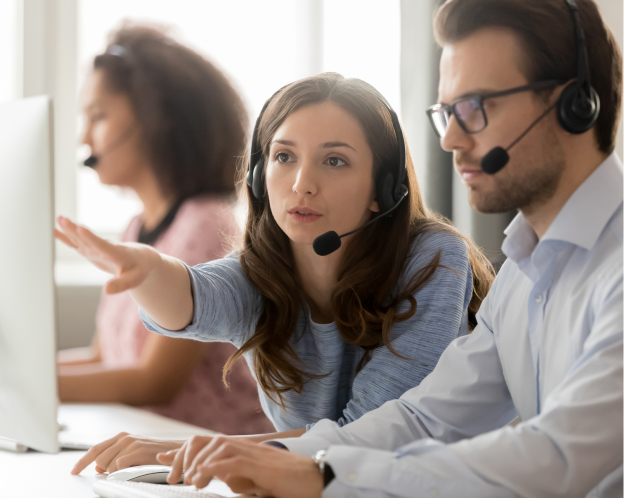 The need for an MSP (Managed Services Provider)
Today, approximately 7 out of 10 end-user organisations contract with a Managed Service Provider (MSP) for some or all of their technology needs, according to a survey report published by CompTIA. The CompTIA study found 46% of the current users of MSPs have reduced their annual IT expenditures by 25% or more as a result of their shift to managed services, with 13% experiencing 50% or more in IT savings. These savings and other business benefits have driven 62% of the current users of MSPs to plan to increase the proportion of their IT operations managed by MSPs over the next two years.
On-Site and Remote IT Support in Melbourne
Fully Managed IT Services Package
The fully managed package offered by GI provides businesses with comprehensive IT support and maintenance services. With this package, businesses can enjoy proactive management of their IT infrastructure, including network management, software updates, security monitoring, and backup and disaster recovery solutions.
The fully managed package includes expert advice from experienced IT professionals who can guide businesses on hardware and software selection, IT strategy development, and security best practices. This package also provides businesses with enhanced security measures to protect their networks and data from cyber threats, including firewalls, antivirus software, and employee training on security best practices.
With the fully managed package, businesses can rely on predictable costs and fast response times to IT issues, minimizing downtime and improving productivity. This package also includes ongoing performance monitoring and reporting, ensuring that businesses can track the effectiveness of their IT infrastructure and make informed decisions to support their growth and success.
Overall, the fully managed package provides businesses with peace of mind, knowing that their IT infrastructure is being managed proactively by experts. This package helps businesses operate more efficiently, reduce the risk of data loss or security breaches, and achieve their goals in today's digital landscape.
The benefits of Managed IT Support
Managed IT support provides proactive maintenance, expert advice, enhanced security, and predictable costs, all of which help businesses operate more efficiently and achieve their goals. With optimized IT infrastructure, businesses can minimize downtime and reduce the risk of data loss or security breaches. By relying on expert IT professionals, businesses can make informed decisions and protect their networks and data from cyber attacks. With enhanced productivity and predictable costs, businesses can focus on their core operations and achieve success in today's digital landscape.
Australian Owned & Operated
Trusted by Australian Reputable
Companies & Organisations